Wall Street Titan by Anna Zaires

My rating: 5 of 5 stars


LOVED IT!

I am enamored with this author. I loved the bejesus out of her previous series, and this book was no different. While this one was contemporary compared to her usual lean toward a darker story, I still loved it. As a primarily dark romance reader I am fussy about contemporary romance, but Wall Street Titan held its own!

The chemistry between Marcus and Emma was off the charts. Their physical reactions to one another exploded off the page. It's as if their bodies recognized a counterpart in the other before their hearts and minds caught up. And I loved every word of it.

Marcus thought he knew it all, and was about to have it all with the addition of a perfectly perfect trophy wife. He just needed someone to find her for him. Because he was too busy for such nonsense. That's what he has people for, right? To find things for him. Including a wife. When life serves him up a different dish than he ordered, he slowly (and I mean slowly) realizes that maybe she could be more than a quick one-nighter. Or two-nighter. Maybe even a fling? Or more? Well, let's not get too crazy… he'd need his analysts to check out the risks on something like that.

Emma is happily (well, satisfactorily… somewhat) buzzing along in the rut where she's allowed herself to settle. Same job she had in college. Same three cats. Same apartment. Same relationship status she's had for years (which is to say, no activity). When her friend pushes her to a come-to-Jesus moment she decides to pursue meeting someone. Too bad that someone accidentally turns out to be a man she never would have approached, or met, under any other circumstances aside from the serendipity that occurred that particular night. Or, IS it too bad? Maybe the man she never would have given a second glance is just what she needs. It is starting to look that way. Which, of course, terrifies our young Emma.

Marcus is not exactly his normal, suave self around Emma, which unsettles him to no end. Rather than his usual wine-and-dine he sort of trips and falls face first into his attempts with her.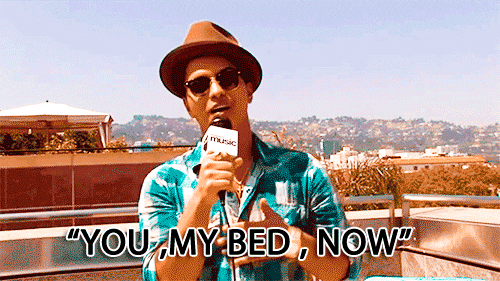 Despite his inability to bring his A-game, he ends up charming her. Better than he would have with his A-game, actually, because she likely would have been skeptical as all hell, and rightfully so.

I saw so much of myself in Emma- in her personality, her thoughts, her fears. I loved her. She came across so real. So genuine. She wasn't perfect, neither in personality nor in body. She wasn't a stick-thin blonde bombshell with pillowy lips and huge blue eyes. She wasn't the most beautiful woman in the room everywhere she went. She was everywoman, and I loved that about her.

Overall I loved this somewhat Cinderella story of the downtrodden, realistic woman who meets the arrogant, prince-like man. Neither is looking for the other, but they are exactly what each other needs. She needs some spark of motivation to shake herself out of her comfort zone. He is very likely the most motivated person she has ever met. He needs to let go of this notion he has of what he needs to be, what he should have (i.e. a trophy wife), and learn to embrace the freedom of pursuing what you actually want. In that capacity they will free each other. If they can get over their own fears, that is.

I loved that, even though Marcus and Emma's story is not complete, it isn't really a cliffhanger at the end of this book. Thank goodness- I don't fare well with cliffhangers.

So, fellow bingers: I generally wouldn't recommend starting a duet or series before all of the books are out (see inability to handle cliffhangers above), but you'll be okay with this one! It is more of a natural break. The start of a new life chapter, if you will. It doesn't leave you hanging off the side of a cliff by three fingernails. It is more like sitting in a waiting room because you arrived hella early for an appointment. In other words, feel free to dive in!

I can't wait for the next book to see how far Marcus will go to show Emma that he is worth the risk!



View all my reviews